Water Treatment Engineering
Max Blend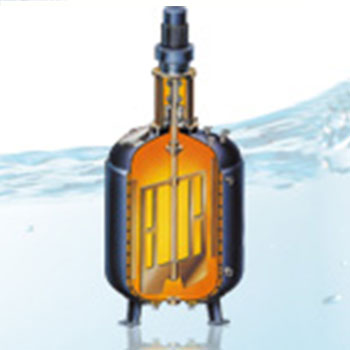 Max Blend
Manufacturing by Sumitomo Heavy Industries Process Equipment Co., Ltd
Complete mixing in short time
The homogeneous mixing in short time is enabled by the ideal flow pattern as compared with the previous impeller models.
The graphs below show the relationship between the mixing power and complete mixing time.
If the mixing power is as shown below, the homogeneous mixing is enabled in short time. These graphs indicate the excellent mixing characteristics of MAXBLEND™ that requires only a lower power to obtain the mixing status of the same level.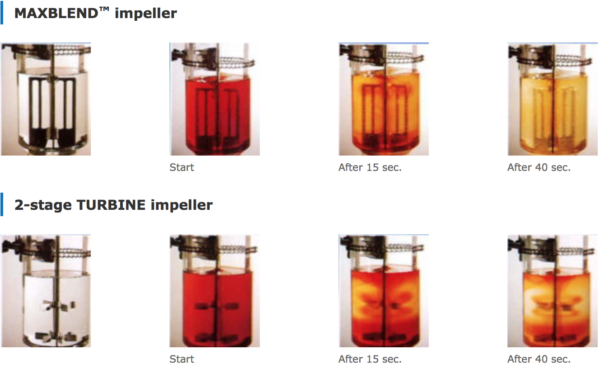 Comparison of suspension characteristics in liquid surface change conditions
Mixing conditions:
MAXBLEND™ Impeller N=80rpm Pv=0.2kW/m3
Pitched paddle 3-stage N=269rpm Pv=0.2kW/m3
Fluid: Water, Solid: Resin (Specific gravity: 0.9) 3 wt%